Check out  one of the five different Electric Vehicles located in Shirk Activity Center. With distinct styles and companies, it is clear that the interest for being a part of EV town is escalating very quickly.
The Mitsubishi i-MiEV (Mitsubishi innovative Electric Vehicle) is a five-door hatchback all-electric car which seats 4 adults comfortable and an official EPA range of 62 miles. It has been designated as the most fuel-efficient vehicle in the land in the latest EPA tests of 112 mpg-e in combined city/highway use.
The Mistsubishi i-MiEV on display at the Expo is courtesy of the Ecology Action Center.
The Nissan Leaf (Leading, Environmentally friendly, Affordable, Family car) is a five-door hatchback all-electric car which seats 5. With a range of 73 miles the Leaf's combined fuel economy is 99 mpg-e in combined city/highway use.
The Nissan Leaf on display is courtesy of Extreme Nissan.
The Chevrolet Volt is a plug-in hybrid electric vehicle which seats 4 adults. It has an electric source–a battery–that allows you to drive gas–free for an EPA–estimated 35 miles. And there's also an on board gas generator that produces electricity so you can go up to a total of 375 miles on a full tank of gas.
The Chevy Volt on display is courtesy of Sam Leman Chevy City.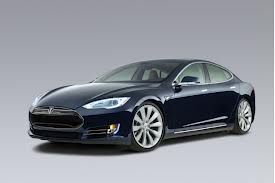 The Tesla Model S is a full-sized electric five-door liftback produced by Tesla Motors. The US EPA's official range for the Model S Performance model equipped with an 85 kWh lithium-ion batter pack is 265 miles. The Model S ranked as the third top selling plug-in electric car in the US Market in 2013 and also the third best selling all-electric car in Europe.
The Tesla S on display is courtesy of Lynn and Patsy Webber.
The latest BMW i3 has a 114 mile range on a full charge—that's 40% farther than the first generation model—making it the electric vehicle that will change the way you think about driving. And the unprecedented use of strong yet lightweight Carbon Fiber Reinforced Plastic (CFRP) makes it one of BMW's lightest vehicles, further enhancing both performance and efficiency.
The BMW i3 on display is provided by "BMW of Bloomington part of the Leman Auto Group".
1975 Sebring Vanguard CitiCar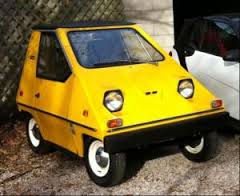 The CitiCar was produced between 1974 and 1977 by a US company called Sebring-Vanguard, Inc. The CitiCar and variants were the most produced American electric car until surpassed by the Tesla Roadster in 2011. All vehicles were built with space frames made from welded aircraft grade aluminum tube and ABS plastic bodies. They all had solid axles with leaf spring suspension front and rear. Top speeds were about 30 mph (48 km/h) – 50 mph (80 km/h), and range was up to 40 miles (64 km) per charge.
The 1975 on display is courtesy of Kriss and Betsy Davis
ELF
The ELF (Electric, Light and Fun) is a solar and pedal hybrid vehicle powered by you and the sun. "The most efficient vehicle on the planet", it is a revolution in transportation and gets the equivalent of 1800 MPG. The ELF is manufactured by Organic Transit in Durham, North Carolina.  
An ELF can be used just like any other bike or trike that only needs the strength in your legs to make it go. What makes the ELF more fun and useful, however, is the electric motor that gives you a boost of power whenever you need or want it. You can maximize your calorie burn by just using the pedals, stay cool and comfortable by letting the motor do all the work, or any combination of the two. It's up to you!